The selection of the correct shaft installation depends on several factors. The expected sailing range, installation and anticipated usage are all considered when giving advice. VETUS supplies shafts made from high quality stainless steel, type Duplex 1.4462. Not only is this material highly corrosion resistant, but it also has a greater tensile strength and hardness compared with AISI 316, which means less wear and tear and a much longer life span.
VETUS designs and manufactures both standard and custom-made water lubricated propeller shaft systems. The stainless-steel shaft is supported in rubber bearings which are mounted in the stern tube. These rubber bearings ensure that vibration and noise are reduced to a minimum. Water injection at the forward end of the stern tube is necessary to induce a film of water between the shaft and the rubber bearing, thereby creating a virtually frictionless bearing arrangement.
Most importantly, there is no grease used in the stern tube, thus ensuring that the system is "green" and pollution free. As standard, each stern tube is supplied with a rear bearing at the propeller end. Depending on the length of the tube and the calculated bearing spacings, the tube may be supplied with a second or a third bearing. VETUS can deliver from stock, stern gear assemblies which can be installed with a minimum of fuss. Machining, threading, and keyway cutting have all been taken care of by VETUS.
Stern tubes are available in bronze, steel, and GRP. Stainless steel AISI 316 and aluminium 5083 stern tubes are available to special order.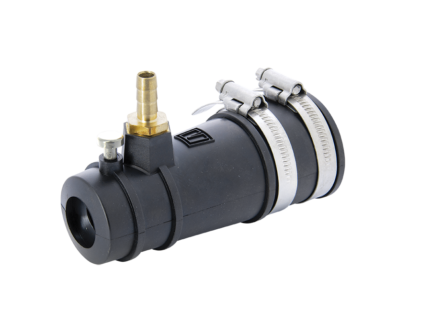 Inner bearing
The propeller shaft installation is not complete without a floating inner bearing. The inner bearing, code "ZWB" is mounted on the inboard end of the stern tube and follows the movements of the shaft. In addition, this floating inner bearing is equipped with a dual lip seal and a water injection point for cooling and lubrication.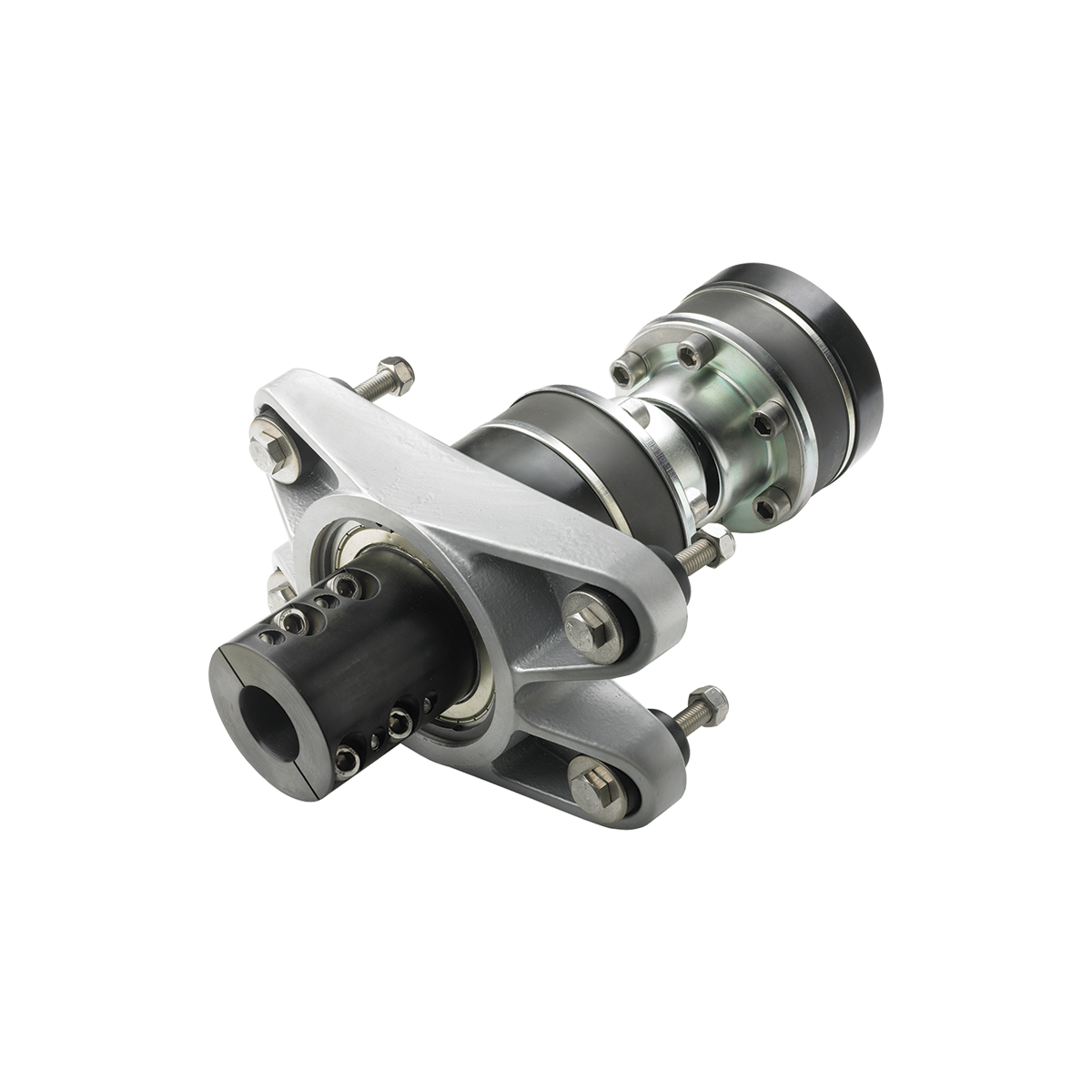 VDR series
Shaft alignment is a difficult part of engine installation, and even the slightest error can cause unwanted vibration, additional noise and worse (not only in the long run). The VETUS engineers responsible for propulsion systems therefore feel that they represent the heart of the vessel, choosing only to work with the best quality materials. A product that they are especially proud of, and that has proven it's reliability over the last years is the VETUS constant-velocity joint with integral thrust bearing, the VETUS VDR.