Maxwell equipment is born of innovation and backed by years of experience in the manufacture of the world's highest quality anchor windlasses, ancillary deck gear and stern handling products.
Maxwell's innovative approach to design resulted in the introduction of automatic rope/chain windlasses to the global marine market during the mid-1990's. These were a radical departure from all other windlasses, revolutionary in design and technical features.
Maxwell manufacture Anchoring and Mooring Solutions for Vessels from 6m to more than 100m. Many of these products can be used in Commercial Applications and often a product can be found to provide a solution to problems outside of the range of traditional commercial offerings.
Capstans
Maxwell capstans are powerful, durable, compact, and lightweight allowing installation in locations that many 'commercial' capstans are difficult to fit. Available in DC, AC or hydraulic power, integration with ships systems is easy.
Windlasses
Vertical windlasses are a space saving design allowing increased room on the foredeck allowing for greater freedom of movement or use of the foredeck space for other equipment. Increased wrap on the chain improve tolerance to chain wear and improved safety. The vertical capstan on a windlass allows more flexibility in usage than a horizontal windlass drum, often allowing improved mooring or line handling.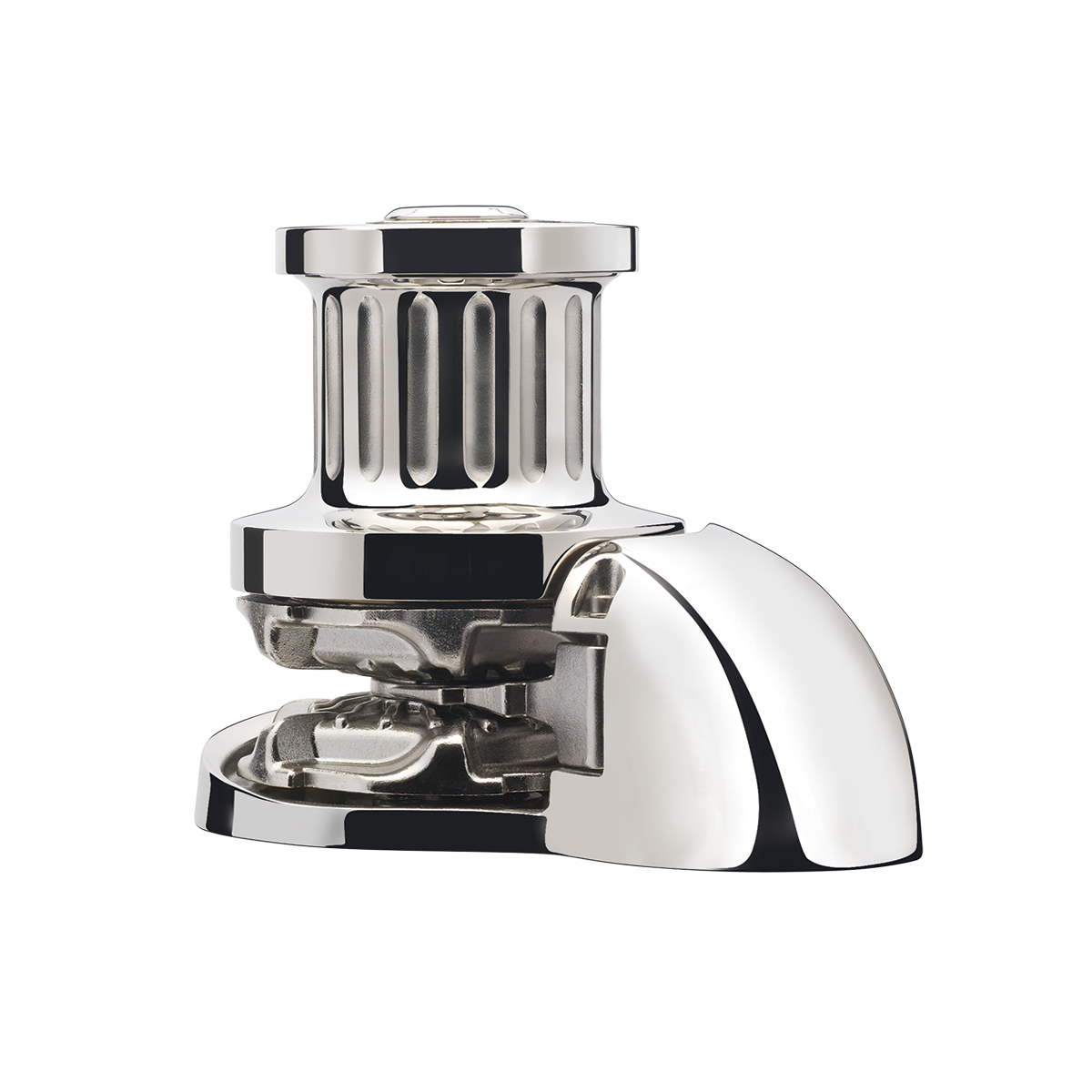 RC12HD – Heavy Duty Rope/Chain Series
The RC12HD is designed for use with 10mm to 13mm
(3/8" to ½") short link chain with 16mm to 22mm (5/8" to 7/8") nylon rope. The motor and gearbox are sized to meet typical Classification Society test requirements for 12.5mm U1 grade chain. This design is particularly well suited to light duty commercial vessels requiring high service speeds, e.g. patrol vessels, as the reduced weight of rope/chain combination removes weight from the bow.
Benefits
Double cone-type brake/clutch mechanism permits free-fall deployment of the anchors without operating the windlass motor, cone clutches provide smooth progressive engagement ensuring safe and precise operator control
Emergency manual retrieval is made simple and easy with the standard fitment 'active latch ratchet system' which prevents back winding of the windlass during manual recovery
Various hydraulic motor displacements available to suit pressure/flow available on board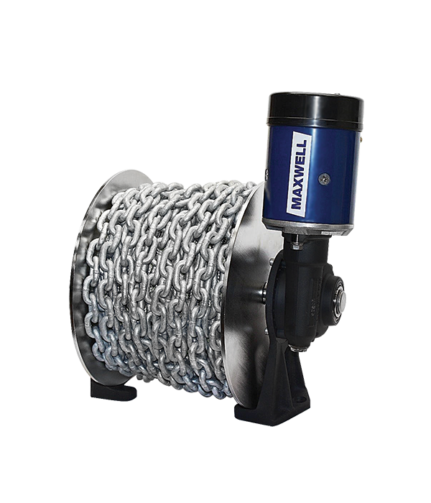 TASMAN Series
Heavy Duty winches
High performance, compact and reliable: the Tasman series is perfectly suitable for different kind of vessels.
Benefits
Robust, reliable, high performance drum winch
Long life – stainless steel and marine anodized construction
Proven Maxwell 1000W motor on the TASMAN 8 and 600W motor on TASMAN 6 series
High quality marine galvanized chain